With the sun setting earlier and temperatures falling, nothing feels better than warming up in front of a cozy fire.  A clean and functioning chimney is essential to get maximum enjoyment and proper performance out of your gas or wood stove or insert.  Signs of a properly working chimney include:
Easily lit fires
Smoke not filling the room when lighting a fire
No smoke spilling out when maintaining the fire
No odor or cold air from the hearth when not in use
The key reason to keep your chimney clean is to avoid house fires and the main way to avoid a risk is to avoid creosote build up.  Creosote build-up is the biggest concern with wood-burning stoves and inserts, while soot and combustion byproducts can lead to a damaged flue liner with gas stoves and inserts.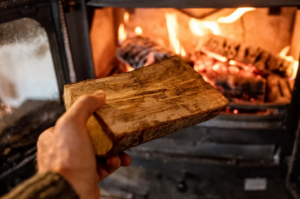 Chimney cleaning can be pretty complex, so we definitely recommend a pro if you're unsure of what all is involved.  With that said, for regular upkeep with the right tools, we have some tips for DIY chimney maintenance.
Buy a chimney brush that fits your flue and enough extension rods to run the full length of your chimney.
Close the door to your stove or tape plastic across the fireplace opening.
Work from above, with the damper open and the chimney cap off, thread the first rod onto the brush.
Place the brush into the flue and scrub up and down as you go, all the way to the bottom, adding new sections of rod as needed.
After removing the brush, check the chimney to make sure you've removed all build-up.
Use a wet/dry vac to to remove all debris that has fallen during cleaning.
Our recommendations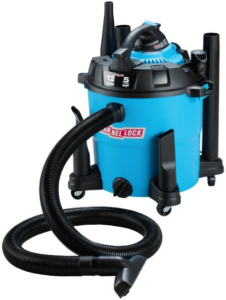 Channellock 12 gallon wet dry vac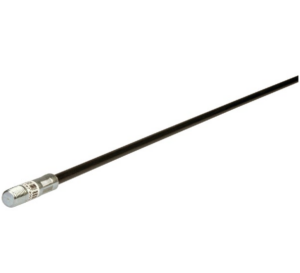 18 Ft. FIberglass Chimney Extension Rod Kit